SARATOGA SPRINGS CREW TEAM MAKES SPORTS ILLUSTRATED FOR WOMEN: SEXIEST MEN IN SPORTS ISSUE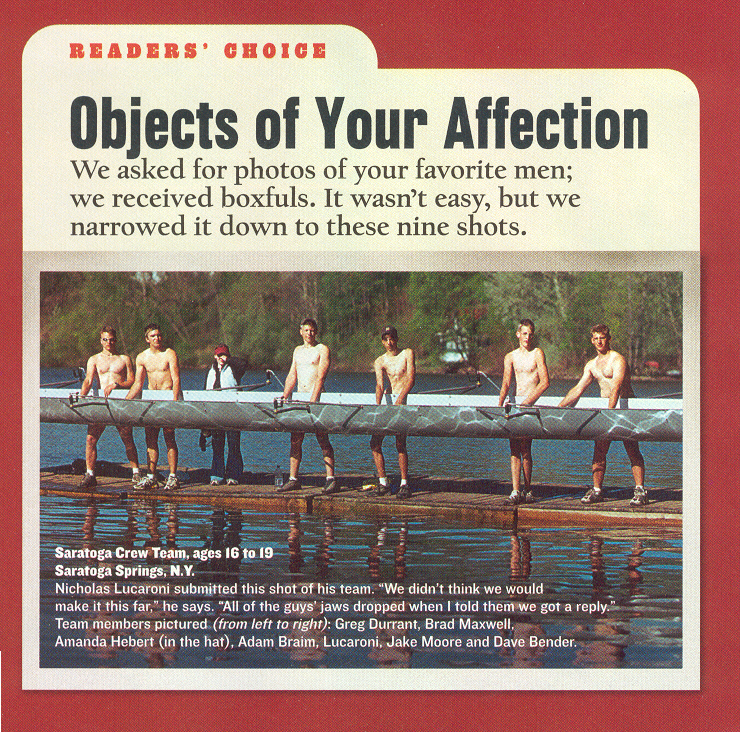 Saratoga Crew Team (age 16-19)
Saratoga Springs, NY
Nicholas Lucaroni submitted this shot of his team. "We didn't think we would make it this far," he says. "All of the guys' jaws dropped when I told them we got a reply." Team members pictured (from left to right): Greg Durranr, Brad Maxwell, Amanda Hebert (in the hat), Adam Braim, Lucaroni, Jake Moore and Dave Bender.